11 LICKIN' GOOD ICE CREAM SPOTS IN SAN FRANCISCO
With National Ice Cream Month in full swing (and the extra warm temps we've been experiencing here in SF), I've been craving a good scoop or two on the reg! After holding a few melted cones, licking multiple sticky fingers, and consuming a whole lot more than my fair share of the sweet stuff, I've put together a list of my favorite ice cream spots around San Francisco.
1. BI-RITE CREAMERY
What to Order? With so many rotating flavors, it'll be hard to choose just one. Their salted caramel is my personal favorite!
PS: Prepare to wait in a line that wraps around the block. Don't worry: it's totally worth the wait and it goes by much quicker than you'd think!
What to Order? Get the OG Milkbomb Sandwich and don't forget to try their Rainbow Mochi topping!
3. MR. & MRS. MISCELLANEOUS
What to Order? With flavors that change daily, you really can't go wrong. My favorite is their frozen hot chocolate ice cream!
What to Order? Almond Salted Toffee, Dark Chocolate, Dulce de Leche, Strawberry Sorbet and Whisky Walnut Crunch.
PS: Don't leave here without a waffle cone -- theirs are freshly baked in house with a touch of cinnamon!
6. HUMPHRY SLOCOMBE ICE CREAM
What to Order? Secret Breakfast (made with vanilla, Cornflake cookies and Jim Beam bourbon) is all the rage, but these ice cream geniuses are known for their more out-of-the-ordinary flavors. And if you find yourself to be a coffee person, the Blue Bottle Vietnamese Coffee is a long-time favorite of mine.
photo: trycaviar.com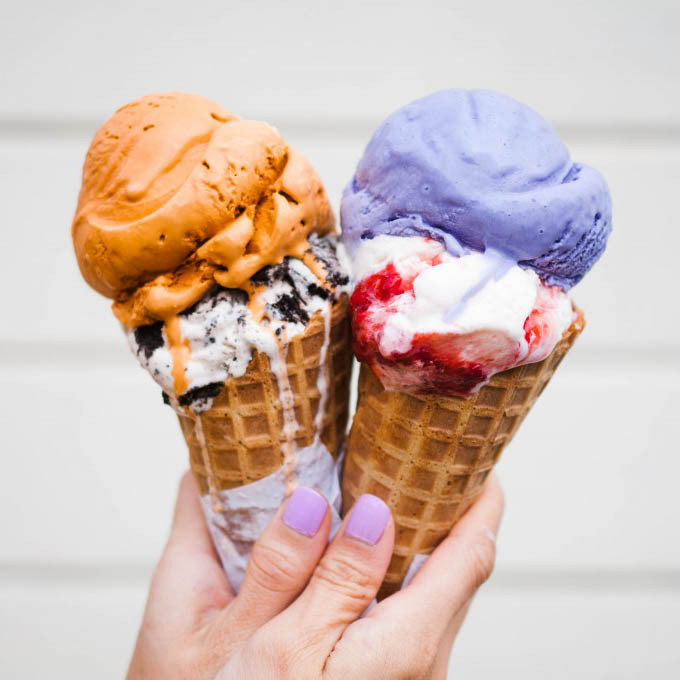 What to Order? Umm you'll want everything. But start with the Grasshopper Pie, Thin Mint or Ube and thank me later!
photo: cyneats.com
8. SAN FRANCISCO'S HOMETOWN CREAMERY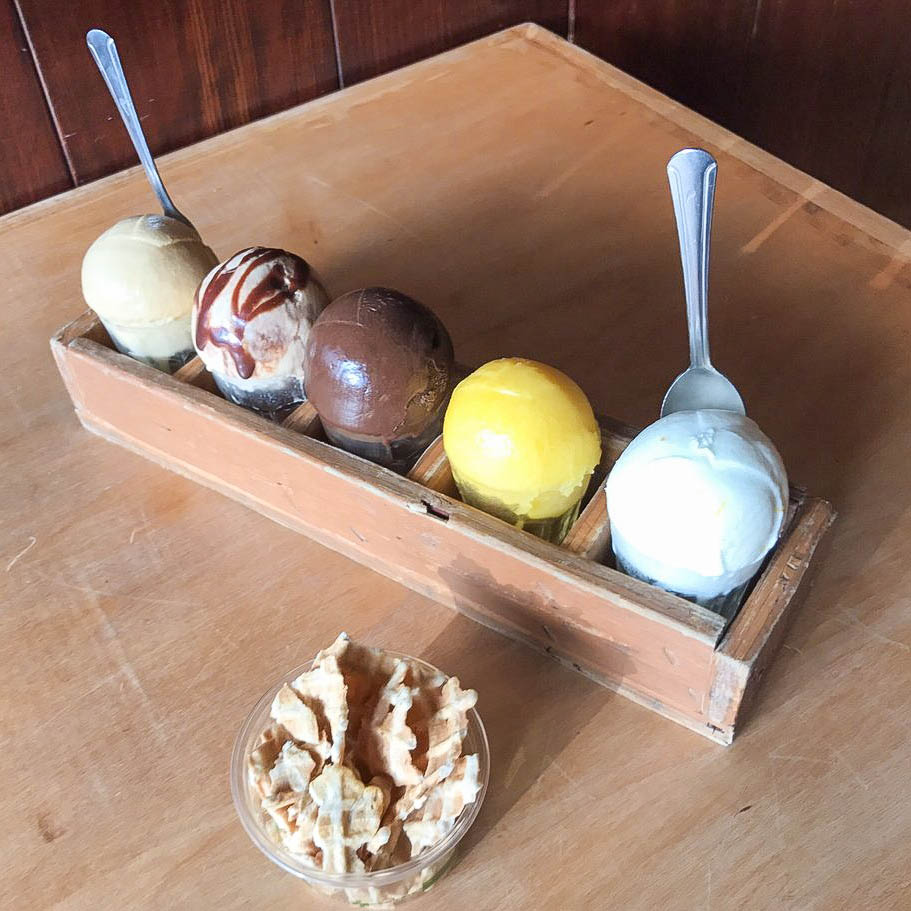 What to Order? You absolutely have to try the ice cream flight at least once!
photo: yelp.com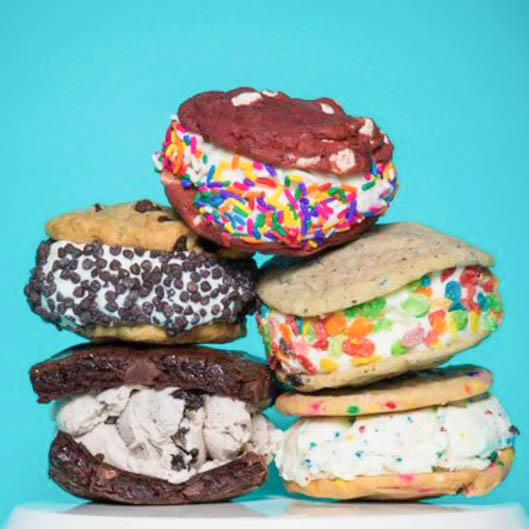 What to Order? Get an ice cream sandwich and choose between a variety of cookie and ice cream flavors.
Let your imagination run wild! These guys are ready to put on a show with any flavor, any day of the week.
photo: postmates.com
What to Order? My all-time favorite is the Cookie Monster ice cream!
What are your favorite ice cream shops?
Tell me in the comments below!